Poetry Publications
In The Mix Of Things I Made by Joyce Gage
Publish America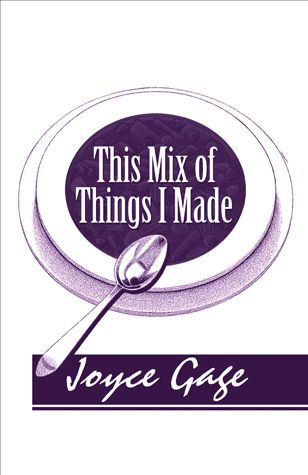 In this book I just randomly chose poems and three short stories I thought you might enjoy. I also had the privilege of giving a former boss an interview about his small business so that I might give a little insight to anyone who has been thinking of starting their own small business. I hope you enjoy this collection of random writings.
ISBN: 978-1-4560-5135-8
# Pages: 42 pages
Purchase HERE
Evolution of Heart: Briana Rose Crimson Chaos Poetry

by Briana Rose
CreateSpace
Evolution of Heart is a collection of poetry that embraces the world, my foundation. I have compiled a variety of poetry that has great significance to how I have evolved in life. The poetry is a range from pain, joy, love and discovery. I open the canvas of my mind to be shared with all! I hope you enjoy!
ISBN-13: 9781453728680
Pages: 136
Purchase at Barnes & Noble
LGBT Publications
Fabulous Facts: An Engaging Q & A Celebrating The Extraordinary, Quirky, Queer Community by S.G. Ash
BookBaby
Fabulous Facts is a celebration of the accomplishments of the GLBT community and illustrates moments throughout our world history directly influenced and impacted by its members, both active and closeted. Written in simple Q&A format, Fabulous Facts is all things you never knew you wanted to know about their contributions and influence. As an individual read, Fabulous Facts is informative, enlightening and inspirational injected with a humorous style that blantly drags hypocrites to the carpet shining the light of sarcasim on those who most deserve it. Read alone, it will inform and inspire the reader while fueling an inner need to laugh in the face of intolerance. The book also makes a great group trivia experience that can be indulged just about anywhere you gather with others. In short, Fabulous Facts is a must read for anyone who enjoys celebrating life's wins while boldly laughing in the face of those that would hold others in their grip of intolerance, judgement and inequality. It's a quirky celebration of one community's struggle and achievements against all odds.
ASIN: B009EAW0SC
186 pages
Purchase at Amazon.com